My Latest Mod: Finally a LHD armrest
Well I couldn't wait for Lexus Japan to release a LHD armrest for my American CT200h so I went off and made my own. I think it came out sweet, what do you think?
It took some time to receive the upholstery stapler to match the OEM staples used in all the trim (I guess 22ga staples is common in the automotive industry), but it's done and just needs to be permanently mounted. I believe the OEM RHD armrest installation calls for drilling holes and screwing the armrest from underneath the cupholders. I will have to do this as well, since the cushioned armrest needs pressure to keep it flat against the console as the wrap around causes a bit of fatness on the backside. May need to plastic weld a mounting block on the inside so I have someplace for a screw to thread.
I know I could redo the process for people if they wanted to pay me for it, but most people can accomplish this mod with the right tools and a bit of time. But PM me if you are interested in ordering one.
Here's the secret...
The armrest is created from a replacement part for your car's center console lid. You'll notice the curvature is almost exactly what is pictured in the RHD model piece sold by Lexus. I gave it a shot and ordered a replacement part with the same trim from Sewell and modified it to the correct dimensions (or at least what I could get from the pictures of the part from Lexus Japan). I removed the vinyl and cut it to fit around the modified lid. Stapled it back on exactly the way Lexus did and Voila!
I think it came out looking OEM because the materials used was OEM. Exactly what I wanted.
UPDATE:
I tried the 3M tape and it just doesn't hold. I decided to follow the OEM installation method and utilized plastic license plate screws to mount the armrest. (see my post with pics on gluing screws to armrest for mounting)
Check it out: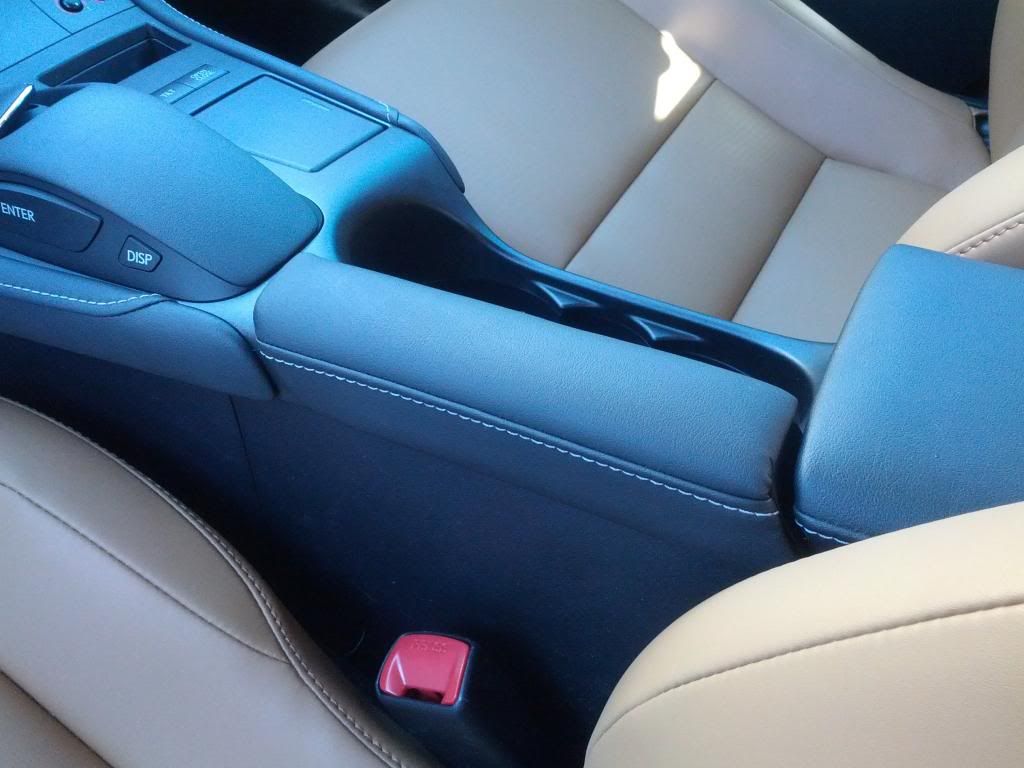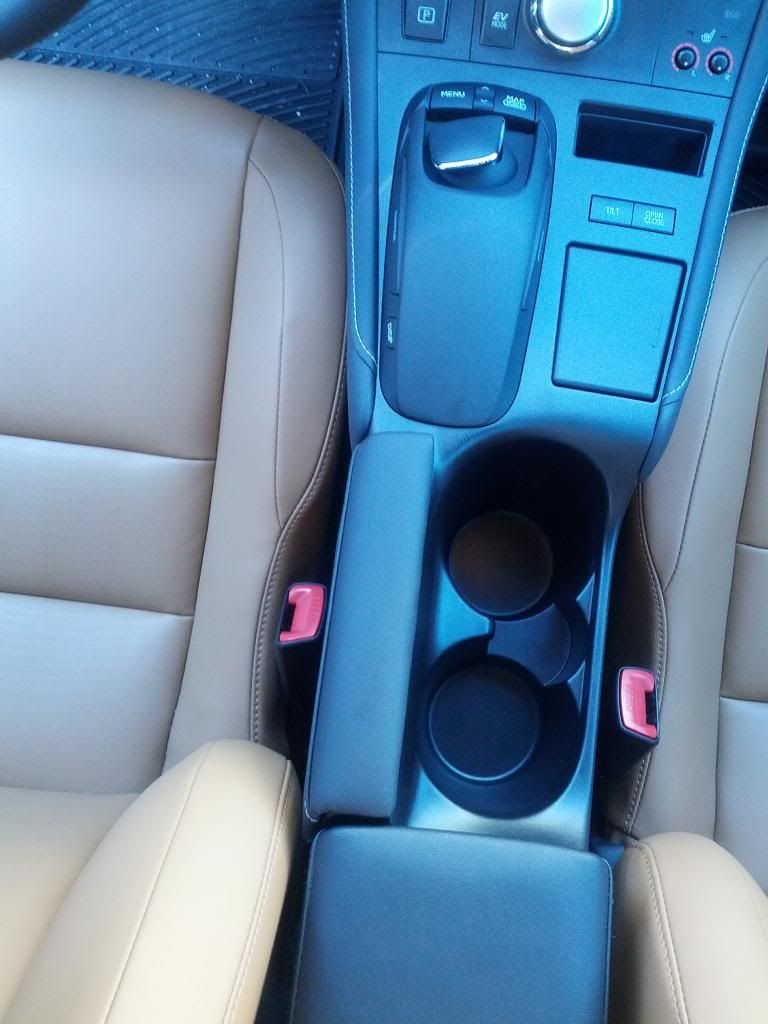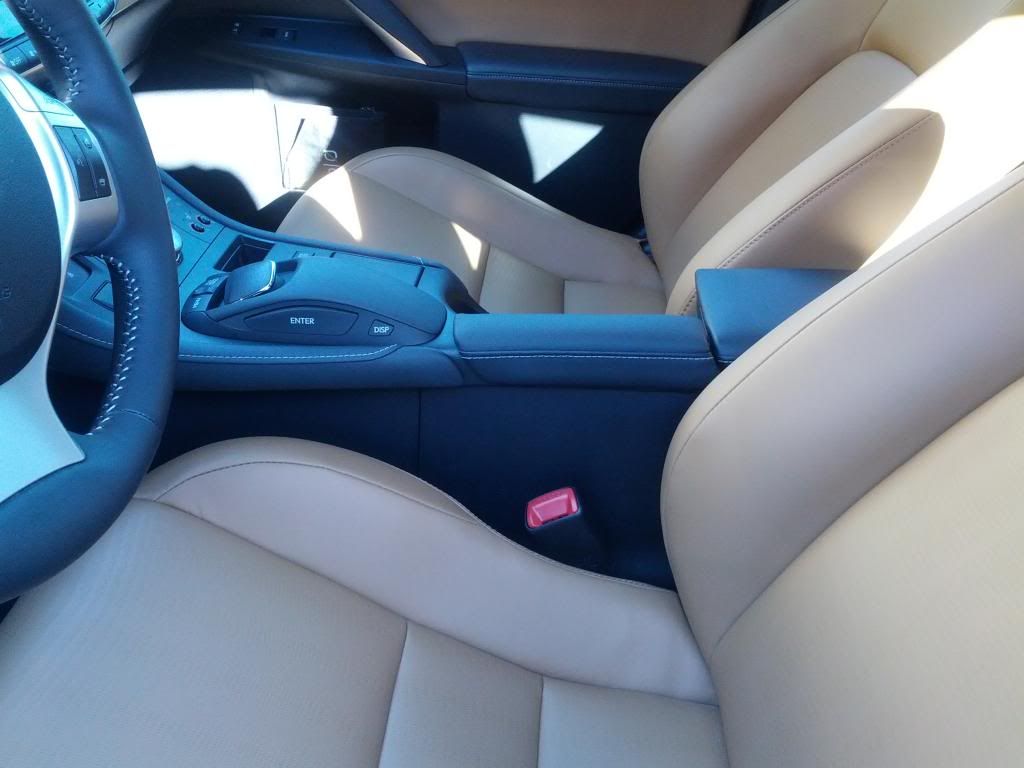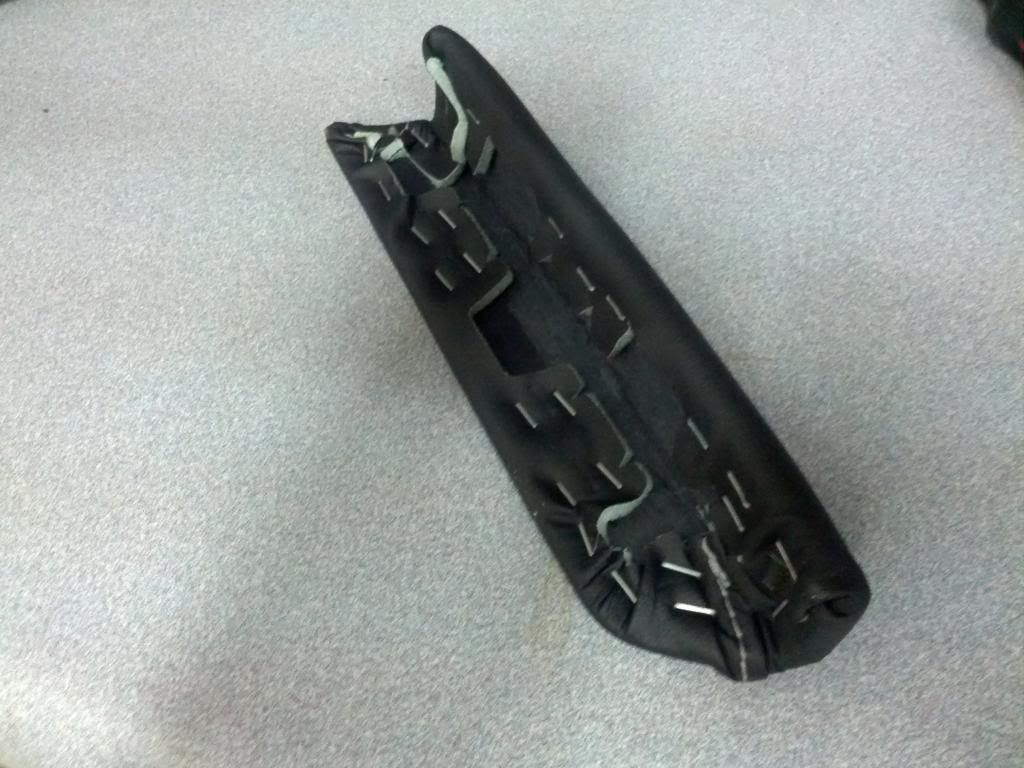 Thanks for looking,
Peter