Discussion Starter
·
#1
·
Thought I'd share preliminary results of my attempt to adopt the Honda inserts for use on the CT200h.
The idea spawned while replacing one of the inserts at the Lexus dealer parking lot. If you've ever owned a 1990 to 2010-ish Honda you're probably familiar with the inserts and how similar they are to Toyota components.
I measured the length:
Driver-side = 26" (660.4mm)
Pass-side = 18" (457.2mm)
I also grabbed the OEM Toyota/Lexus part numbers:
Driver-side = 8521468020
Pass-side = 8521430400
I scowered my favourite Honda OEM parts website for equivalent lengths and came the closest with the 2009 Honda Accord EX coupe:
76622-SMA-004 RUBBER, BLADE (650MM) $4.40
76632-SYP-004 RUBBER, BLADE (475MM) $4.04
I went to the local dealers and bought a set of each to verify the profile - width, mounting points, channel lengths would be compatible and I had to replace them anyways so it didn't hurt to try the Honda ones now and save the Toyota ones for next year.
$20.71 @ Toyota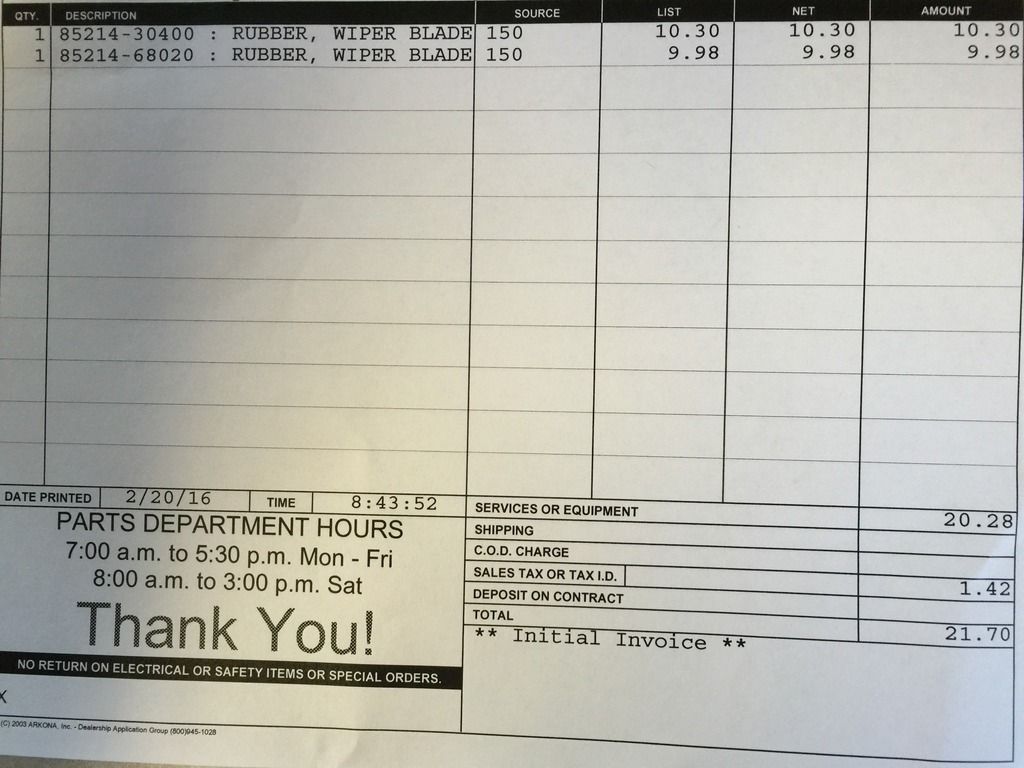 $10.47 @ Honda (I used to work there so the cost is probably less then customer retail and prices vary from dealer to dealer)
High level visual comparison: pass-side one is almost an inch longer but I can trim it down without impacting the way it fits with the hardware.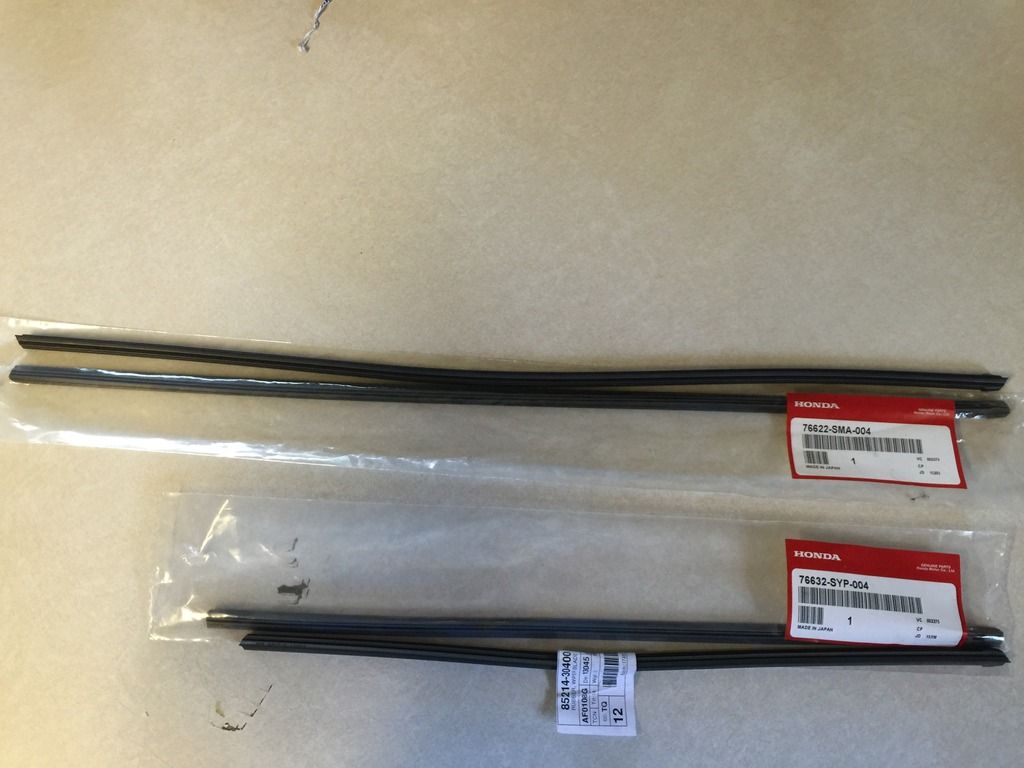 I'll put them in tomorrow to verify they install the same and are secure while taking more granular pictures so you can see the detail.