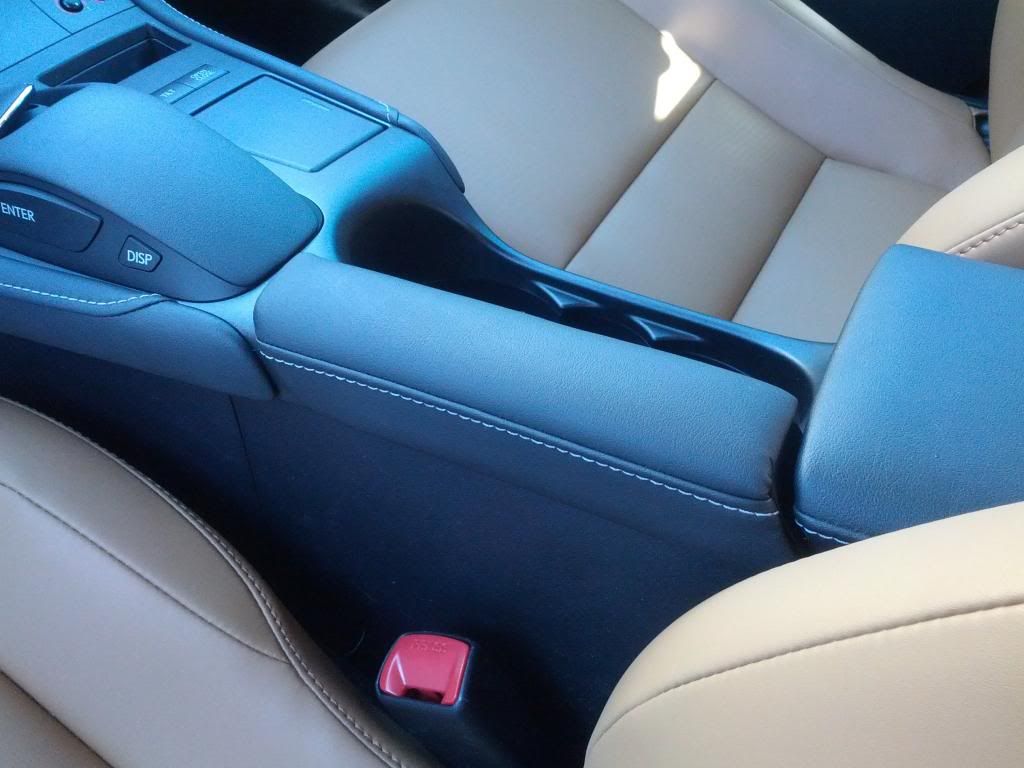 6
This is a padded driver's armrest for the 2011-2012 (probably will fit 2013 as well..unconfirmed) CT200h in Black or your CT200h's interior center console color (Please provide). It looks and functions identically to the OEM armrest provided by Lexus to the Japan market and the one Sewell or JDM sells.
(For Japan Market Only)
2011 2012 Lexus Ct Japan CT200H Hybrid ZWA10 Arm Pad Black Soft Genuine CTH JDM | eBay
The materials that this armrest is made of is 100% Lexus OEM. I create this armrest by modifying the OEM Lexus armrest console so it will match your center console exactly (leatherette and stitching). I posted on how to make this armrest as a DIY in the General Discussion forum, but it's been requested that I supply this complete, ready-to-install to the forum members. So here it is!
Included:
*OEM styled padded armrest
*Install instructions sheet
*Ready-to-install
Suggested Tools for Install:
*Nylon automotive panel/pry tools
*Drill
*Step drill bit
Price: $115
Shipping: $15 UPS Ground (5-7 days)
*Allow 1-2 weeks for delivery, as I have to acquire the console part before making the modification.
Order info:
Send payment and color selection to Peter @
[email protected]
or PM me for more information.