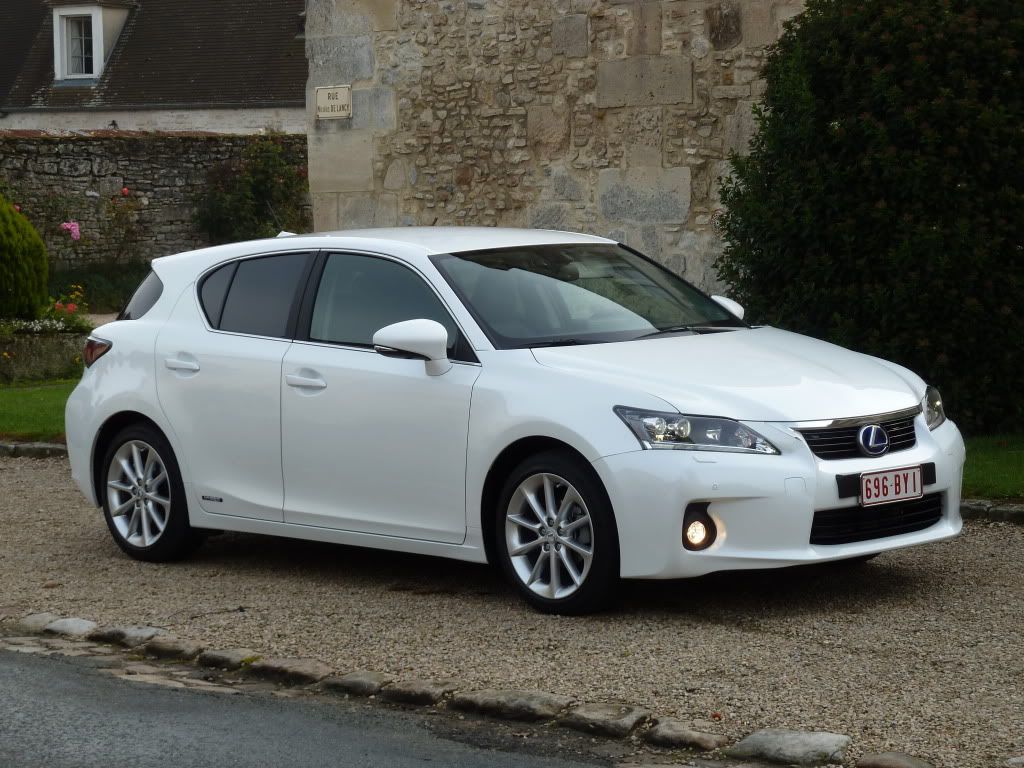 If nothing else, the Lexus CT 200h launch has been rather unorthodox. The night before its <A HREF="http://www.ct200hforum.com/forum/lexus-ct200h-news-reviews/117241-lexus-ct200h-get-north-american-debut-new-york-auto-show.html">North American public debut at the 2010 New York Auto Show</A>, it was the guest of honor at <A HREF="http://www.ct200hforum.com/forum/lexus-ct200h-general-discussion-forum/117290-pics-video-coverage-3-30-10-ct200h-kick-off-party-skylight-west-new-york-ny.html">a party at the Skylight West</A>, which also hosted a debate between eco-friendly journalist Amanda Little and anti-eco Phelim McAleer, moderated by comedienne Sarah Silverman. Also debuting there was much of the groundwork for <A HREF="http://www.ct200hforum.com/forum/lexus-ct200h-news-reviews/117322-lexus-takes-us-dark-ride.html">Lexus' official dedicated CT 200h microsite</A>, <A HREF="http://darkersideofgreen.com/">darkersideofgreen.com</A>. The success of this initial debate led to four more <A HREF="http://www.ct200hforum.com/forum/lexus-ct200h-news-reviews/117358-lexus-darker-side-green-debate-cocktail-receptions.html">Darker Side of Green Debates with Cocktail Reception in Los Angeles, Miami, New York City and Chicago</A>.
As if that wasn't unusual enough, Lexus then decided to turn conventional automotive release practice on its head and allow members of the general public to sample and drive the Lexus CT 200h
before
the long-lead press preview in France in late September. <A HREF="http://www.ct200hforum.com/forum/lexus-ct200h-news-reviews/117396-lexus-ct-200h-world-preview-tour-finally-reaches-united-states.html">The United States portion of the Lexus CT 200h World Preview Tour</A> visited the four aforementioned locales that hosted the Darker Side of Green Debates, and at least three of the 28 journalists invited by Lexus to the long-lead French preview were also able to sample it in or near our respective home cities: Kevin Watts of
The Lexus Enthusiast
in New York, yours truly in Miami and Scott Evans of
Motor Trend
in Los Angeles. Watts' brief drive was the subject of an equally brief story for <A HREF="https://secure.drivers.lexus.com/lexusdrivers/magazine/content.do#:/pub-share/magazine/html/Vehicle-Insider/CT-200h-Drive.html">
Lexus Magazine
</A>. This author interpreted Lexus' press embargo on CT 200h driving impressions until Tuesday 12 October to include the Miami drive, but
Motor Trend
's Evans felt this rule only applied to the Paris drives and, shortly before departing for the Old Continent, posted a <A HREF="http://www.motortrend.com/roadtests/alternative/1009_2011_lexus_ct_200h_prototype_quick_drive/index.html">
Quick Drive
article</A> that leaned towards the critical. Yet, his <A HREF="http://www.motortrend.com/roadtests/hatchbacks/1010_2011_lexus_ct_200h_drive/index.html">subsequent, post-press embargo account from France</A> is noticeably more favorable. So, did Lexus hospitality, food and
vin
, not to mention the beautiful French countryside affect his judgement? Highly doubtful, for I, too, saw my opinion of the Lexus CT 200h improve markedly as I spent more time with it.
A brief drive in the Magic City, Miami
Miami's <A HREF="http://www.baysidemarketplace.com/">Bayside Marketplace</A>, venue for the first of three days (Wednesday 15 September) of local CT 200h consumer drives, was praised by Lexus staff members at the event as probably the best driving venue in the entire tour. This can be pinned down to the fact that, with its brief uphill expressway portion, it provided more of an opportunity to "open 'er up" on the road than the gridlocked, purely city traffic of the other locales. Yet, as I took the first of two drives in a Matador Red Mica CT, which I left in "default" Normal drive mode, that uphill expressway made me wish there was something larger under the hood than its Toyota Prius-derived powertrain. A right-hand curve exiting said expressway revealed that this was a car that could handle with aplomb, but a bit more steering feel would be helpful.
This is not to say that all was negative, for the CT 200h's interior quality; low, enthusiast-oriented driving position; thick, substantial steering wheel and intuitive, user-friendly controls (including the much-vaunted, computer mouse-inspired Remote Touch controller) made for a driving experience that, ergonomically, was quite pleasant.
Upon returning from the more open portion of the test loop previously described, a section of dense traffic city gave us the opportunity to sample the battery-only EV Mode. Unfortunately, this test loop was too short for us to engage in any significant hypermiling experiments like we did at the <A HREF="http://my.is/forums/f41/lexus-hs-sybil-automotive-world-391268/">Lexus HS 250h press preview</A>.
During a second drive of this loop, this time in the other Obsidian CT 200h pre-production prototype, this author took care to place it in Sport mode. The CT now struggled much less to negotiate the uphill expressway portion, but any perceived improvement in steering feel due to the Sport mode was very subtle and marginal, at best.
It remains very clear, though, that the Miami drive was but a bite-sized appetizer sampler for the main course, a far more extended, day and a half of driving in Europe, the locale for which CT 200h was truly built.
A not-so-brief drive outside the City of Lights, Paris
At the conclusion of the Lexus CT 200h long-lead press preview's product presentation (whose highlights appear in our recent <A HREF="http://www.ct200hforum.com/forum/lexus-ct200h-news-reviews/117432-lexus-ct-200h-tale-two-continents.html">
A tale of two continents
</A> Front Page story), 15 pre-production prototype Lexus CT 200h vehicles were placed at the disposal of the 28 North American journalists in attendance. Although none of the vehicles bore the not-for-the-U.S. Cerulean Blue Metallic, Ultrasonic Blue Mica and Black Opal Mica exterior hues, they were a roughly even mix of Euro-spec and U.S.-spec cars. Spotting the differences between them became something of a sport among us, especially yours truly and
CT200hForum.com
co-editor Flipside909, who was also in attendance in France. The most evident trio of differences are the LEXUS badge on the lower left of the rear hatch of Euro-spec models and absent in the U.S. models; amber side marker inserts in the headlight units for the U.S. versus the totally clear European headlights, and the presence of aftermarket Garmin navigation units in the U.S.-spec vehicles, since their factory navigation systems (if so equipped) would be totally useless in Europe. Most if not all of the Euro-spec vehicles, however, did allow us to use their factory navigation system, which outranks its U.S. counterpart in such aspects as more extensive language options and a 3D (birds-eye view) option.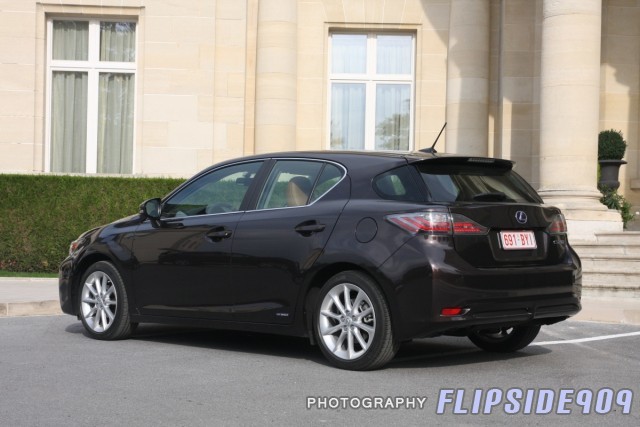 As the previous paragraph noted, there were 15 CT 200h vehicles to be divvied up among 28 of us, so pairing off was
de rigeur
, and
CT200hForum.com
co-editor Flipside909 and I selected a Euro-spec Fire Agate Pearl (brown) CT with the Europe-only Ivory leather seats and Brown Ash Burl wood trim and headed out to sample its charms. (Flipside909's impressions of CT 200h appear on both the <A HREF="http://kaizenfactor.wordpress.com/2010/10/28/first-drive-2011-lexus-ct-200h-the-green-hatch/">
Kaizen Factor
</A> and <A HREF="http://www.clublexus.com/index.php?option=com_content&task=view&id=629&Itemid=171">
Club Lexus
</A> websites). As we made ourselves comfortable and then quietly rolled out, the positive first impressions of the interior that this author gained from our limited exposure in Miami were only reinforced half a world away. One annoying quibble soon became apparent, however: the odd-for-Lexus seeming cost-cutting measure of dual open exposed cup holders in the center console. Granted, they have a nicely rounded and not unattractive sculpted look, and the middle "mini third cup holder" precisely sized for a Red Bull bottle is a neat touch, but for those of us accustomed to years of hidden console cup holders exposed by the creamy-soft, high-quality feel of the unfurling covers, this was a minor negative, almost jarring note that says "Toyota" just a little too loudly.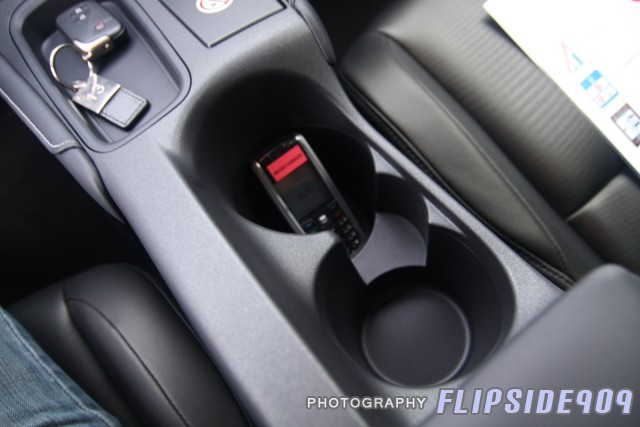 Fortunately, as our drive progressed, the CT 200h's dynamic virtues became apparent. On French B-roads and small-town cobblestone streets alike, the suspension tuning proved to have an adept ride/handling balance, and brisk runs through those centuries-old streets, while providing slightly higher than typical Lexus levels of tire and road noise, were most notable for revealing how tight and squeak-and-rattle-free the CT's body structure is. Indeed, a 5-door hatchback probably pales only to minivan or convertible body styles in being trickier to maintain a solid and quiet body structure, yet chief engineer Osamu (Sam) Sadakata and his team did an admirable job in this regard.
Given the effort that Sadakata-san put into the versatile four drive modes (EV, Eco, Normal and Sport), we certainly felt compelled to compare them. We'll confess, though, that the comparison was rather short-lived. While drivers for whom achieving maximum fuel economy is a challenging sport would definitely appreciate and tolerate the muted throttle response of the Eco and Normal modes, this leadfooted author soon gave up in frustration and settled into an odd, "extremist" driving style: mash-the-throttle, full-on Sport mode in the lightly-traveled roads in between towns, then hitting EV mode (which allows for driving for about 2 kilometers, or 1.25 miles at speeds of up to 28 mph, or 45 km/h without firing up the gasoline engine) in the town centers with their slower, denser traffic.
Soon, our first day (really, half-day) of sampling the Lexus CT 200h's charms came to an end. The next day, however, would provide for longer, more ample opportunities to get a feel for what the smallest-ever Lexus is all about. The twisty bits of France's country roads were quite entertaining to handle, and a couple of
impromptu
roundabout-as-dry-skidpad runs proved that, squealing tires notwithstanding, grip levels were impressively high, with very little body roll. A quick run through the
autoroute
(that's expressway to English-speakers) in Sport mode actually allowed for a decent amount of pep in passing slow-moving traffic, and wind noise was commendably muted.
Overall, the solid, quality feel of the Lexus CT 200h belies its modest exterior dimensions, and, while the firming-up of the steering in Sport mode is quite subtle, the difference it makes in throttle response is anything but. Kudos go out to Sadakata-san and his team for a very well-sorted suspension that will definitely entertain the driving enthusiast. Said enthusiast, though, will bemoan the CT 200h's Achilles' heel...
In the immortal words of Tim Allen, "More power!"
Launching Lexus CT as a 200h model with a small, super fuel-economical powertrain is a major concession to the demands of the mass European market, where, according to initial accounts, demand is higher than Lexus anticipated. As we've noted earlier, sky-high fuel economy in a continent where gasoline prices are at least double those in the U.S., and low CO2 emissions numbers where they are the basis of motor vehicle taxation are admittedly more crucial than low 0-100 km/h acceleration figures. And, with a new run-up in gas prices starting, and predicted to continue throughout 2011, perhaps North America is ready for a low-power, high-economy CT 200h as well.
For the power-hungry among us, though, we can take solace in the fact that Lexus has registered CT 300h and CT 400h trademarks. Back in <A HREF="http://my.is/forums/f41/lexus-c-premium-upmarket-small-car-gets-name-ct-200h-394367/">July 2009</A>, this author speculated on those numbers' significance for our sister
my.IS
site, but stay tuned for an upcoming
CT200hForum
Front Page story that expands upon what we predicted back then. And, speaking of predictions...
Will we see additional Lexus CT body styles?
<A HREF="http://www.ct200hforum.com/forum/lexus-ct200h-general-discussion-forum/117334-3-door-ct200h-version.html">Theophilus Chin's renderings</A> notwithstanding, Lexus has denied, via <A HREF="http://www.autocar.co.uk/News/NewsArticle/AllCars/253097/">an
Autocar
article</A>, plans for a 3-door version of the Lexus CT 200h, or, for that matter, any additional or alternate body styles. On the surface, this would seem to be a glaring omission, since, in Europe, the CT's archrivals (Audi A3, BMW 1-Series, Volvo C30 and, arguably, Mercedes' A-Class) are all offered as 3-door hatchbacks. Yet, in the broader, non-premium portion of the C-sized segment, the 3-door hatch is quickly becoming
passé
. As an <A HREF="http://es.autoblog.com/2010/10/30/vw-seguira-apostando-por-la-carroceria-de-tres-puertas-en-el-gol/">
Autoblog en Español
article</A> informs us, Volkswagen's Golf carries on an almost Quixotic battle in a segment where 3-door hatchbacks' share has plummeted from an already low 12% in 2008 to 8% thus far in 2010, and such segment stalwarts as the Citroën C4, Alfa Romeo 147/Giulietta, Ford Focus, Fiat Bravo, Kia Cee'd, Hyundai i30 and Peugeot 308 have dropped this body style as they are redone for new generations (or even dropped mid-cycle in the case of the Peugeot).
Our most heartfelt thanks go out to the folks at Lexus USA for making this unforgettable experience possible.