Discussion Starter
·
#1
·
There are plenty of instructions and videos of how to install HID lighting systems so rather than
duplicate those I want to show how the the slim ballast HID kits can be incorporated inconspicuously into the CT.
The kit from DDM comes with all plug and play connectors.
The kit appears well made, robust and the connectors are well sealed.
I extended the 12 volt feed that plugs into the original headlight plug by about 8" to give me
more flexibility in mounting.
The red wire in the kit has to go to the violet wire on the original headlamp connector.
All the other connectors can only be installed one way so you don't have to worry about polarity.
I searched around for a convenient location to mount the ballast and chose the metal strip directly beneath the
plastic cover above the radiator. You can see all the components sitting on top of this cover in the next picture.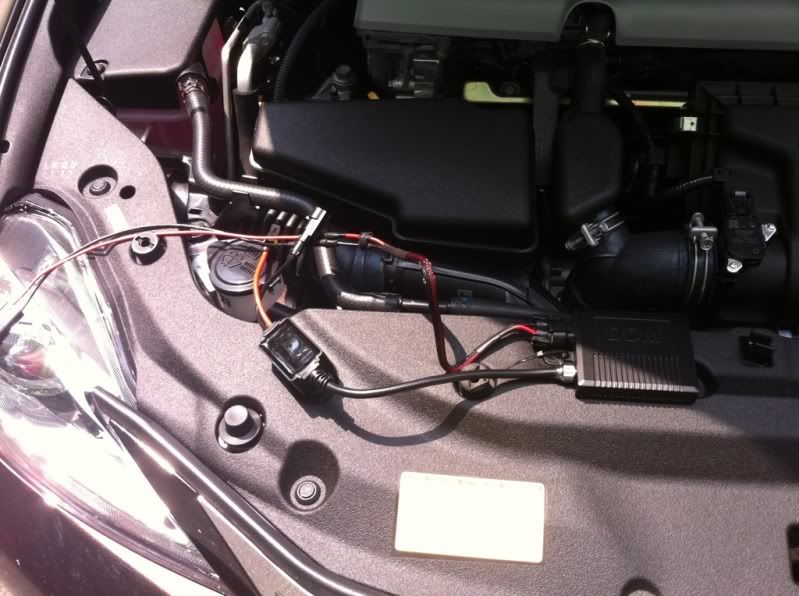 I then took industrial grade velcro with an adhesive back and secured the ballast to the metal frame under
the plastic cover. You will see in next three pictures the slim profile of the ballast is covered by the overhang of the plastic cover.
When the ballasts have been located the wiring can be run toward each headlight and hidden from view.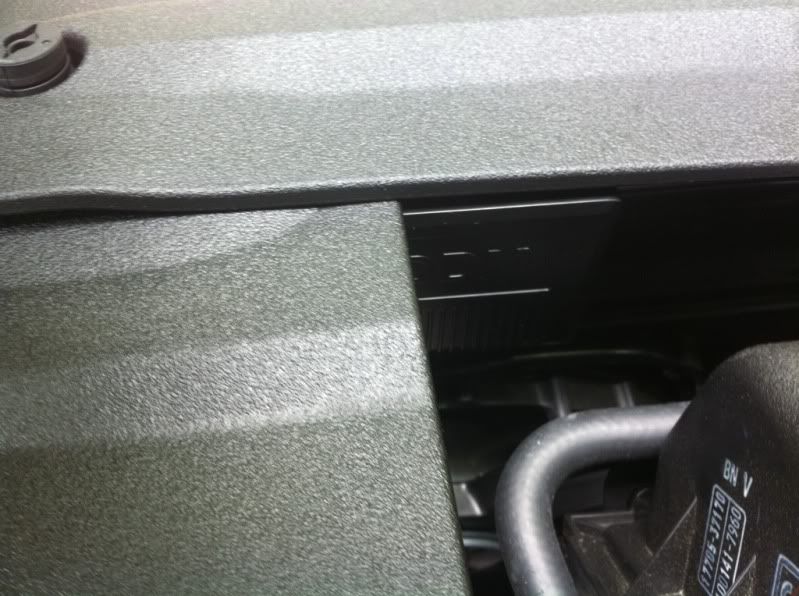 I also secured the high voltage connector block to the metal frame.
I used nylon cable ties in appropriate places to keep the wirring tidy.
The most difficult part of the process was installing the passenger side bulb since there is very little space
to get your hand in and install the HID bulb.
It helps a little if you unclip the plastic filler neck for the coolant overflow tank and just
move it slightly.
Everything worked first time and tonight when its dark I'll check out how much the lighting is improved over stock.