FOR SALE: 18" Prodrive GC-07C (Fully Forged) [$1000 obo]
Hey All --
I've been lurking for a while, but finally signed up to make this post. I am reluctantly selling my wheels and suspension from my CT200h to fund another purchase for the family:
(1) Prodrive GC-07C (British Gold); 18x7.5 ET 48, PCD 5x100; Fully forged. There are some pits on the lip that could be refinished, but the wheels have been tested to be true and straight -- forged wheels are super strong -- spokes are perfect. Falken Ziex tires with conservatively about 85% tread left (just put them on a few thousand miles ago). -- $1450 obo -- The fact that these have essentially brand new tires make this a bargain!
(UPDATE: new price = $1000 takes them!)
I also have gold McGard lugs. We can work those into the deal, if you'd like.
Here they are on my car with Blitz coilovers installed: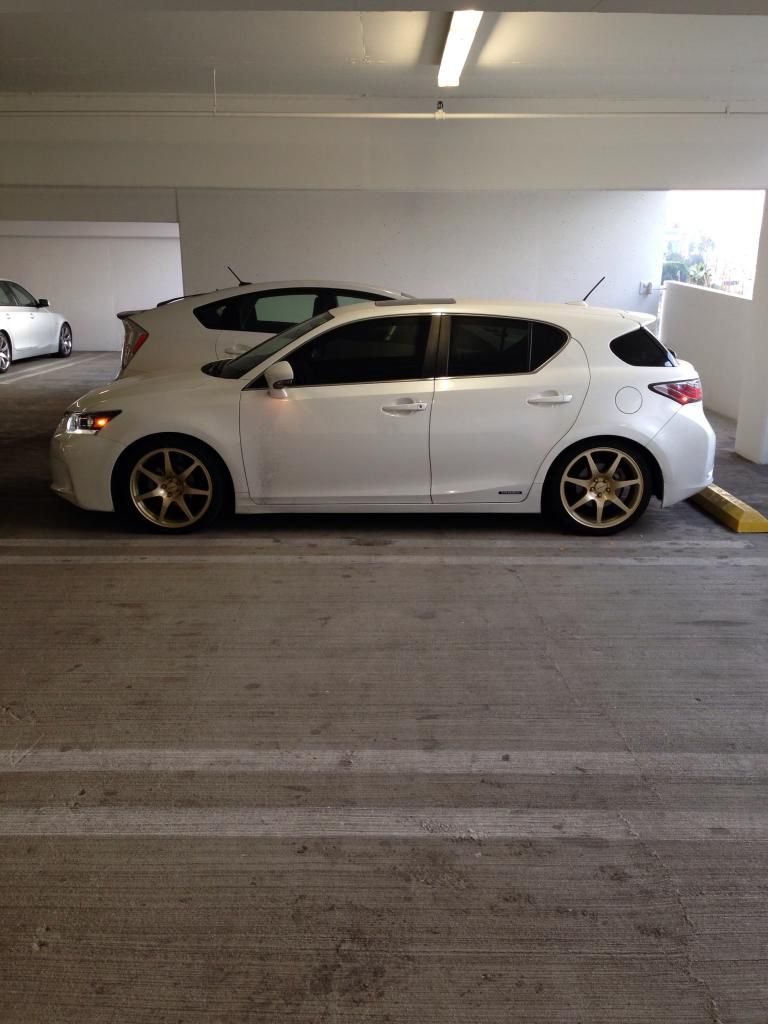 (2)Blitz Damper ZZ-R Coilovers with about 20k miles on it. I imported these from Japan for a premium because of the ride and build quality over other options. The above photo of my car is what my car height was set at, but you could go more/less aggressive --
SOLD!
I'm open to any reasonable offers!
For those looking to make a local deal, I'm in So Cal.
Thanks for looking!
-Nick